heyo!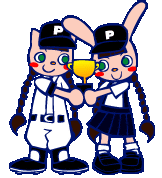 welcome to tha first stop on this train!
koi*, tuna, tuns (mo), tu-tuns (cac), tuut (jej)
you can call me whatever. i even respond to pspsps
* just notes that this is a retired alias.
17 (05/12/02)
i'm a giiiiirl!
but you can use whatever pronouns for me. it's a free world here.
high schoolin' junior
"snarky and torments my existence. just like a real cat" - bishi
"Tuna the Fuckboy is my favorite Sonic character" - zima
my lv cap on pop'n is 43
oh yeah, i'm a sagittarius lol
i like the uh... Cute Girls...
prone to crackin' bad jokes
poppers lounge mod (13/01/20)
klein gremory said trans rights. cardiac cops come get me
i'm currently trying to learn japanese... i cannot communicate too well yet.
the OG grinny nyami will lead you to my interests page!

>>>